$99 for NBA Finals or Free w/ Early Seasonal Football Package
Maingate Group 25* hits by 23 w/ 'UNDER'
Cavs and Warriors begin Finals on June 4th by 5PM ET
Maingate 5-2 with playoff 25*'s
Analysis of 4* Cavs +2 1/2 Friday night 5/22:
The DeMarre Carroll injury is devastating for Atlanta. Not only has Carroll been the most consistent offensive contributor in these playoffs but he was really the only choice to slow down LeBron James. His absence is enormous on both ends of the floor. Paul Millsap is too slow and his focus on defense will alter his offensive productivity. We saw that in game #1 with Millsap 3-of-11. Because Thabo Sefolosha is out for the season, there is nobody on the Hawks roster to limit James. Mike Scott has not played since game #3 against Washington and his spot has been replaced by 6-11 Mike Muscala. Muscala can certainly play LeBron in the paint but if James lures him out it creates a whole off the glass for the Hawks. The Atlanta offense was stagnant in the third quarter in game #1. This team stands around too much and that should especially be the case tonight without Carroll. Jeff Teague is a tremendous talent but he shouldnít be taking 24 shots like in game #1. Plus the Cavs really donít respect any of the outside shooters on the Hawks outside of Korver and they shouldnít. The Hawks have nobody inside that can get an offensive rebound losing that statistical component by a 12-7 mark on Wednesday. Certainly Hawk supporters will say you canít rely on JR Smith to get you 28-points again. That is true but you know King James will make somebody else turn into a hero tonight. Remember he made Matthew Dellavedova look like Oscar Robertson against Chicago. Donít be surprised tonight if Iman Shumpert isnít a key factor. Tristan Thompson has been dynamite for the Cavaliers in these playoffs posting double-doubles with regularity. Remember Cleveland pulled away from Atlanta in the third quarter when LeBron was on the bench. The lights might be too bright for back-up point guard Dennis Schroder. He was terrible in game #1 and to borrow another line from Charles Barkley, ďthe Hawks have a lot of good players but not great players.Ē I would concur. There are no superstars on this team when they get into a shooting slump. Kyle Korver just canít get open looks and heís not quick enough to create his own shot. It certainly looked to me like James could get in the paint and do whatever he wanted whenever he wanted. The Hawks had no answer for the King and wonít again tonight. Iíll take any points I can get with Cleveland, who I think could sweep the Hawks with a win tonight and assuming Carroll canít continue at an effective effort.
Animal 4 1/2* 'OVER' in Super Bowl 49. 3* New England. 7-0 Super Bowls last 3 years!
Animal 3-0 Championship Sunday/74-47 ATS NFL streak since 9/15
Last 13 Football weekends: Animal 61-36 ATS in Foots
55-34 NFL (45-28 last 73) since 10/13; 68-43 last 111; 74-47 last 121 since 9/15.
Just a great time to receive Free Premium Service w/ Offshore Deposit & Referral.
3 Options below!
$300 deposit/referral=1 free week
$500 deposit/referral=2 free weeks
$1,000 deposit/referral=3 free weeks
$2,000 deposit/referral=4 free weeks
Make your deposit & use TheRealAnimal.com as your referral. Providing you don't have an existing referral, free Premium Service extended.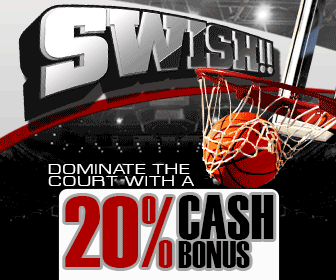 Remember guys you can receive up to a 4-week trial with an offshore deposit and referral. See below:
Offshore Sportsbook Directory/Free Premium Service:
Make your offshore sportsbook deposits from 5 legit houses below! Wagerweb, Sportsbettingonline, Betonline, GT Bets, and Bovada (all banner ads below). $2000 gets you 4 free weeks
Mark 'The Animal' has made it possible for every client to receive FREE PREMIUM SERVICE for a limited time when you make a deposit at a variety of offshore houses.
Make your deposit then email Mark at animalsports@msn.com with your account # (no password) and amount deposited. Providing you have no existing referral, you qualify for free premium service (once per season in foots and hoops)
$300 deposit/referral=1 free week
$500 deposit/referral=2 free weeks
$1,000 deposit/referral=3 free weeks
$2,000 deposit/referral=4 free weeks
Here are your options (click on banner):
Wagerweb.com
Sportsbettingonline.ag
Betonline.ag
GTBets.com
Bovada.lv