Rest of Season Special! Next 101 days til Super Bowl for $799 or $53.26 a week!
Buy Thursday by 5PM ET for NCAA week #9/NFL week #8 for $25 or $94 through Monday NFL.
ULL easy on Tuesday! 6-1 since Sunday
Animal 6-1 last 3 days w/ 4* Steelers Monday. 19-10 NFL tear! 6-0 tear since Friday w/ 4* Majors!
Wildcat on Fire! 21-9 NFL w/ 10* Denver Sunday/4* Pitt/4-0 NFL wke
Joe D 4-0 last two weekends w/ 25* plays
Plus NFL Game of Year Sunday hits w/ KC!
Animal hoping to pick up 2014 Football where Premium Service left off:
35-17 NFL 11/22-Super Bowl
28-17 NCAA 11/29-BCS Title Game
Analysis of Sunday's 5* NY Giants:
Atlanta is now without FOUR offensive line starters in Sam Baker, Joe Hawley, and Lamar Holmes. Plus guard Justin Blalock has a back injury and is declared out as of Friday. He started 102 consecutive games.. Defensively the heart and soul of the secondary is safety William Moore, and he is now out for six weeks with a shoulder injury. So far Atlanta is 0-2 on the road having been outscored 65-38 and 2-0 at home outscoring opponents 93-45. Dating back to the start of last year the Falcons are now 1-9 on the road. The one time in that sequence they played two consecutive road games they lost the latter by 24 points at Carolina scoring just 10. Itís irrelevant how many weapons the Falcons have, because when Matt Ryan doesnít have confidence in his offensive line heís unproductive (five interceptions in two road games). I can vividly recall in the 2011 playoffs when the Falcons with offensive-line issues scored two points in this stadium losing to the Giants 24-2. Defensively the Falcons are a complete joke. They only have three sacks in four games with virtually no pass rush to speak of. Last week Minnesota accumulated 558 yards and 41 points without Adrian Peterson. Consider this: Rookie Jerick McKinnon had 135 yards on the ground on 18 carries. He had six yards in his three previous games. Matt Asiata had 78 yards on 20 carries with three touchdowns. In his two-plus seasons before last Sunday, Asiata had 256 yards and three touchdowns (career). There was NOTHING CHEAP about the last two wins recorded by the Giants. They beat Houston 30-17 with a 419 total yards and beat Washington 45-14 with 449 yards. Eli is starting to find his way in the new offense completing 49-of-67 for 75 percent. Remember also the Giants played Detroit, Arizona, and Houston already. All three of those teams have excellent defensive fronts plus the Cardinals and Texans are solid throughout their stop units. The Giants should flourish on the ground against the Falcons, who surrendered 241 rushing yards to the Vikings. Minnesota in their previous two games without Adrian had only 59 and 54 yards rushing. We all know the key to stopping Eli is putting pressure on the veteran QB. But give him time and he will pick you apart. The Falcons started the season without their best linebacker in Sean Weatherspoon and now without their best safety in Moore. They will have real issues trying to stop the Giantsí short-passing attack and especially New Yorkís new weapon in tight end Larry Donnell, who had three touchdowns versus Washington. Eli has a 6-1 ratio of touchdowns to picks after starting the year 3-3. The Giants have a significant edge in the trenches on both sides of the ball and should blowout the Falcons. I personally bought the Giants down to -3 and laid the heavier juice but do not think it will matter.
5* Monsters 15-9-1 in 2013
9-year Monster 5* NCAA record: 80-65
9-year Monster 5* NFL record: 85-59 (9-4-1 in 2013)
Just a great time to receive Free Premium Service w/ Offshore Deposit & Referral.
8 Options below!
$300 deposit/referral=1 free week
$500 deposit/referral=2 free weeks
$1,000 deposit/referral=3 free weeks
$2,000 deposit/referral=4 free weeks
Make your deposit & use TheRealAnimal.com as your referral. Providing you don't have an existing referral, free Premium Service extended. Offer valid once in Football and once in Basketball
Offshore Sportsbook Directory:
95-71-5 Majors (4* or better)/32-17-3 Best Bets (5* or 4 1/2*)
Helluva way to put the wraps on Football!
NFL 5*'s in 2013 finished 9-4-1
Animal now 26-16-2 last 44 Football Majors rated 4* or higher since November 23rd going 11-3-1 in BEST BETS last 15
December to Remember in the NFL for 'The Animal'
25-10 overall NFL since December 1st
11-4 NFL Majors
31-16 NFL since 11/24 going 6-2 in Best Bets (5* and 4 1/2*) and 15-7 in Majors
Remember guys you can receive up to a 4-week trial with an offshore deposit and referral. See below:
For the record 10* Totals Club rated 10*:
27-19 this year
14-8 this year NFL
32-15 last 47 NFL
22-17 last 39
58-31 the last 89 rated 10*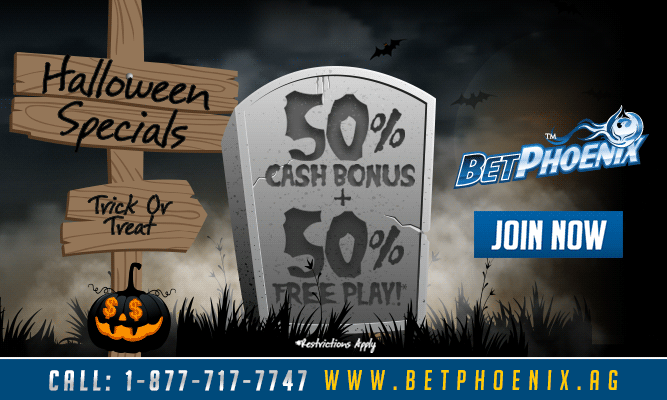 10* Totals Club now 27-19 this year w/ 10*'s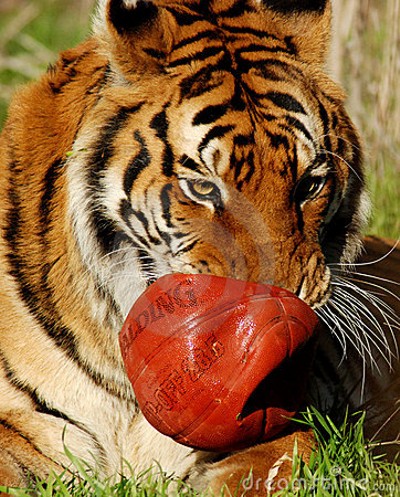 20-14 all BEST BETS rated 5* or 4 1/2* (3-1-1 Big Dance)
All Majors 70-61 rated 4* or higher in regular season Hoops
32-17-3 all 5*'s and 4 1/2*'s dating back to Football season/ 95-71-5 all Majors
Premium Service Picks since November 24th-April 7th:
NFL: 35-17-2
NCAA Football: 29-19
NCAA Basketball: 134-124
NBA Basketball: 31-31-3
Total: 230-191-10 since 11/24. 214-180 the last 394 since Turkey Day
Offshore Sportsbook Directory/Free Premium Service:
Make your offshore sportsbook deposits from 5 legit houses below! Wagerweb, Sportsbettingonline, Betonline, GT Bets, and Bovada (all banner ads below). $2000 gets you 4 free weeks
Mark 'The Animal' has made it possible for every client to receive FREE PREMIUM SERVICE for a limited time when you make a deposit at a variety of offshore houses.
Make your deposit then email Mark at animalsports@msn.com with your account # (no password) and amount deposited. Providing you have no existing referral, you qualify for free premium service (once per season in foots and hoops)
$300 deposit/referral=1 free week
$500 deposit/referral=2 free weeks
$1,000 deposit/referral=3 free weeks
$2,000 deposit/referral=4 free weeks
Here are your options (click on banner):
Wagerweb.com
Sportsbettingonline.ag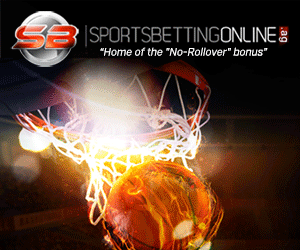 Betonline.ag
GTBets.com
Bovada.lv
2013 NFL Preseason Sensational!
NFLX Service plays in RED finish an incredible 18-3 ATS
10* Totals Club hits with 10* Saints 'OVER'
Maingate Group 15* Saints. 9-3 NFLX 25*/15* plays
Wildcat picks up right where he left off!
10* Eagles & Jags 'OVER' (now 18-5-1 NFL 10*'s)
Plus Kelso's opening NFL 100* on Eagles
Sweet! Texas 5* and ATS 12* Dallas covers!
North Coast finishes 9-3 NFLX
NFLX history:
3-2 Best Bets (5* or 4 1/2*) in 2012 but 9-10 in Majors (16-19-1 overall)
22-11 overall for +38 1/2 *STARS in 2011 highlighted by only 5* Denver/Seattle 'OVER' 36 1/2 in week #3
12-5-1 all Majors rated 4* or higher in 2010 including only 5* Green Bay/Indy 'OVER' 44 1/2 (59-24 Final) in week #3
13-5 all Majors rated 4* or higher in 2009 including only 5* Pittsburgh -6 in 17-0 Shutout in week #3
3-1 Best Bets in 2011 and 10-6 in Majors
63-43 Preseason Majors since 2008
All FOOTBALL STREAKS:
2012 (Mediocrity on Premium service):
NFL Best Bets 15-13 in 2012 with Majors after 58-38 (48-32 regular season/10-6 NFLX) in 2011
NCAA Best Bets (5* and 4 1/2) 15-14-2 in 2012 with Majors (4* or higher) 46-42-6
28-20-1 NFL Best Bet 5* or 4 1/2*'s in 2012 and 2011.
176-134 NFL Majors since start of 2010 season
Make your deposit and free premium service is next w/ referral. Email Mark at
animalsports@msn.com
with Account # and deposit amount. Your $$ is secure at
www.wagerweb.com
Monday Night Football Magical last 3 years:
42-22-3 last 3 years on MNF
2012 the year of the Modified Consensus in FOOTBALL!
Service plays in RED an unbelievable 237-171-6 ATS the last 82 days or 66 games over .500. Individual service breakdown below
10* Totals Club: 31-12 last 43 rated 10*. 18-7 NFL plays rated 10*. 3-1 in bowl 10*'s.
Joe D: 20-7 all Footall 25* plays and now 49-20 w/ all Football rated 20* or higher w/ 20* Green Bay! and 25* Oregon. 6-0 all Football rated 35* or higher
Gameday: 14-4-1 4* or higher all football w/ 5* Okla State on 1/1 and Green Bay on 1/5.
Pure Lock: 14-3 NCAA w/ Northwestern 1/1.
Underdog: 10-5-1 NCAA/10-4 NFL
Maingate Group: 21-15 all Football 25* after missing Kent by 1/2-point Sunday night.
Kelso: 13-4 NCAA 100* or higher/ 8-1 NCAA 200*
Wildcat: 23-7-2 last 32 rated 10*. 17-5-1 NFL 10*'s on the year
Animal FINAL Hoop Records:
9-2 w/ all NCAA 5*'s/0-1 NBA
74-56-2 Majors last 65 days
86-62-2 last 150 Hoop Majors
Maingate nails 25* on 'UNDER' to finish NBA playoffs
Kudos to Maingate Group w/ 25* 'OVER' in NCAA title game Monday and Wichita State Monday. 17-5-1 NCAA 25*'s
10* Totals Club nails 10* on Syracuse 'UNDER' in Final Four)
Remember you can get a Bonus and Free Premium Service from either for 2013 Footbal. Take advantage now! Chart below details timetable!
Make your deposit then email Mark at animalsports@msn.com with your account # (no password) and amount deposited. Providing you have no existing referral, you qualify for free premium service (once per season in foots and hoops)
$300 deposit/referral=1 free week
$500 deposit/referral=2 free weeks
$1,000 deposit/referral=3 free weeks
$2,000 deposit/referral=4 free weeks
5* Football record since 2005:
NCAA Foots: 74-60
NFL: 76-54
Guys this is the time of the year to make offshore sportsbook deposits. Check out the Sportsbook Directory (5 options) below and as an added bonus:
$300 deposit/referral=1 free week
$500 deposit/referral=2 free weeks
$1,000 deposit/referral=3 free weeks
$2,000 deposit/referral=4 free weeks
Just made your deposit and providing you have no existing referral, make your referral to 'The Real Animal' and then email Mark at animalsports@msn.com
Password issues? Email Mark at animalsports@msn.com
Analysis of 4 1/2* Baltimore in Super Bowl 47:
I should preface this analysis by stating I played the Ravens +5 Ĺ and a six-point teaser of the Ravens +11 Ĺ and ĎOVERí 43 during the late stages of the 4th quarter of the New England/Baltimore game offshore when Heritage and 5dimes both jumped the gun a little. So I got very good value with my Ďsideí, teaser Ďsideí, and not so much with my Ďteaser totalí considering I teased it from 49 to 43 rather than the possibility of 41 Ĺ later (but the side wouldnít have been +11 Ĺ).
Essentially I believe this Baltimore Raven squad is indeed a team of destiny. Three factors come to mind: Owner Art Modell died at the age of 87 just days before opening day in September. On November 25th Ray Rice ran 30 yards on a late 4th quarter 4th down and 29 at San Diego to set up the tying field goal and eventually lead to an overtime win over the Chargers. Then of course the Jacoby Jones catch getting behind the Denver secondary in the final minute to set up overtime at Denver and allow the Ravens to advance to the 2nd round of the playoffs. Maybe itís a clichť, but you just donít see those typesou of plays occur too often.
I like going w/ hot teams in the Super Bowl and nobody is hotter than Joe Flacco with an 8-0 ratio of touchdowns to interceptions in the playoffs. While Flacco has certainly won his share of playoff games in the past, he has been nothing but brilliant in the playoffs getting rid of the ball quicker and making his completions count. While he doesnít throw for a high percentage, he certainly is productive and throws one of the best deep passes in the game today. The fact the Ravens won on the road at Denver against Peyton and New England against Brady playing almost nine quarters of football is nothing short of remarkable. Ray Lewis is also playing out of his mind right now and thereís no question that Flacco is playing his best football of his career while the Ravens, especially on defense, are the healthiest they have been all season. Some will point toward the regular-season blowout defeat to Baltimore, the loss at Washington with a similar QB in RGIII compared to Kaepernick, and the regular-season home defeat to Denver as red flags. But I can assure you this is a much different stop unit now. Baltimore was missing key people in all of those losses Ė (L. Webb (out for the year but this was their first game without him), R. Lewis and the first game back for Suggs) against Houston. They were without Ellerbe, Lewis, Suggs, J. Smith and C. Brown at Washington and without B. Pollard, Ellerbe, Lewis and OG Marshal Yanda against Denver.
I really canít find a weakness with the Ravens and I firmly believed this game would be a virtual pick-em. To me, San Francisco was rather ordinary on the road this season and extremely lucky to be here wining the turnover battle at Atlanta two weeks ago. My contention is that if Matt Ryan doesnít fumble the snap immediately on the drive after the David Akers field goal that hit the top of the upright, this analysis would include the Falcons and not the 49ers. Atlanta had a golden opportunity to go up 10 points and send the 49ers packing and nobody will convince me the 49ers didnít get countless breaks in that game. There was obvious holding on Roddy White on the 4th down play for Atlanta late but the umpire had his back turned on the play. Plus I really think the late shoulder injury was bothering Ryan and the Falcons should have more patient in preparation of that 4th down snap. I saw the 49ers struggle not once but twice against St. Louis and they looked awful at Seattle, albeit the week after the huge win in Foxboro and then a flight across the country. Plus letís not forget the Pats in that defeat to the 49ers accumulated 520 yards and 34 points despite losing turnovers 4-2. The 49ers also looked bad at Minnesota early in the season. A season ago I felt the 49ers were perhaps the best team in football and were a fumble or two away from beating the Giants in the playoffs to get to the Super Bowl. The defense a season ago was more dominating for whatever reason. This yearís defense allowed 31 points in three of their last four and 24 points against Atlanta in the first half alone two Sundays ago before the Falcons imploded with turnovers in the 2nd half. I suspect the Justin Smith nagging injury is a huge intangible for this defense because their sack numbers dropped considerably down the stretch. Iím just not impressed with San Francisco on the road.
I really like the way Baltimoreís defense looked in the playoffs. Limiting Denver at Mile High to 398 yards in virtually five quarters of football was sensational and then holding Brady and the Patriots scoreless in the entire 2nd half at Foxboro was something I could never anticipate by any stop unit in this league considering the magnitude of the game. Sure you can blame the wind, the cold, blah, blah, blah, or say that Brady was just off. But Iím sure the Baltimore pressure and pass coverage had just as much to do with Brady being unable to produce at home. Thatís a phrase you havenít been able to say too often over the years for #12 in Foxboro. Letís give some credit to Ray Lewis and company, who as mentioned, is now healthy.
Iíll take Anquan Boldin and Ray Rice anytime on my team. Boldin is a guy that has the hands of Tony Gonzales and one of the best route runners in the league. Plus he just makes the tough catches in traffic. Rice is just impossible to tackle and is capable of breaking a run anytime. Heís so low to the ground and is excellent at catching screen passes and turn nothing into something. Rice caught 61 passes this year or just three off the team lead (Boldin). I love the speed element too with Torrey Smith and Jacoby Jones. These guys can certainly stretch the field and keep the corners deep as well as occupy the safeties making tight end Pitta and RB Rice extremely dangerous. Donít underestimate Bernard Pierce either out of the backfield. He had 53 carries for 381 yards in his last five games and is becoming yet another real weapon for this team. He had three games averaging 8.8, 7.9, and 5.8 yards in his last five (more on him in the prop section).
Itís easy to see the talent level and potential of Colin Kaepernick. The 49ers officially averaged five more points per game with him over the departed Alex Smith. But letís not forget that Kaepernick isnít the most experienced guy around and his best game as a pro came against an aging Green Bay defense when guys like Clay Matthews and Darren Woodson were recently returning from injury. Plus itís quite obvious the Green Bay defense is severely needing a complete overhaul and they made a blunder (Dom Capers strikes again) by playing man-to-man rather than zone and when the 49er receivers went deep Kaepernick has running lanes galore. Sure he certainly beat Atlanta with his arm and not his legs but he was assisted by Falcon turnover and an injury to John Abraham made the Falcon pass rush virtually non-existent. I donít think it will be like that in New Orleans with dominating defensive players like Kruger and Suggs blitzing along with nose tackle Cody and defensive end Ngata clogging the middle. Needless to say I love the Baltimore safeties in Pollard and Reed. Any stop unit that certainly frustrated Peyton Manning and Tom Brady in consecutive weeks on their home field can limit Colin Kaepernick playing in his 10th lifetime game. Iíll try it and especially as an UNDERDOG.
I also give the kicking edge to Baltimore with Tucker extremely accurate and better with long range field goals over the erratic David Akers.
Bottom line: As mentioned above, I canít find a weakness in the Ravens. Flacco is playing out of his mind and the defense played lights out against Denver and New England. I think the Ravens have a great shot at winning this game outright and love grabbing more than a field goal.