Kudos to Maingate Group w/ 25* Memphis outright!
3-0 NBA playoffs w/ 25* Grizzlies Saturday & Pelicans +5 Thursday. 9-3 last 2 years NBA Playoff 25*'s. 15* Spurs Friday
$25 Sunday; $74 thru Tuesday; $94 thru Thursday; or $129 thru next Saturday
Sunday NBA 12:30PM ET
First Rest of NBA Playoffs/2015 Foots combo special coming soon!
Analysis of 4* San Antonio Sunday 4/5 and Wisc/Ky 'OVER' 131 1/2 on 4/4
Offshore and Vegas line-makers are begging you to take the team with the best record in the league today plus that generous number. Don't be duped. This is not only the fourth game in six days for Golden State but also ALL IN DIFFERENT CITIES. This is also road game #6 out of seven for the Warriors just since March 24. San Antonio is on a serious roll. 6-0 SU and ATS in their last half-dozen with all six by double-digits. Since losing to Cleveland in overtime on March 12th, the Spurs have won all six home games by margins of 30, 14, 18, 39, 12, and 26 points. Historically this arena is a house of horrors for the Warriors going 3-33 SU since 1996. There is an injury concern for the Spurs with center Tiago Splitter sidelined today with a calf injury. They are 16-3 since he moved into the starting lineup. San Antonio has averaged 108.0 points during the winning streak while also limiting opponents to 86.8 per game. Something to keep an eye on in this game is the officiating. History this year has shown the home team is 32-24-2 ATS with Sean Wright and Pat Fraher operating the whistle and that duo is scheduled to work today's game. The favorite of 9 ½-points or less is 16-10 ATS with Wright and 19-12 ATS with Fraher. The Warriors have won 12 straight games and yet this number opened at San Antonio -5 and now at -7.
Last week I went 'OVER' with two of the most proficient teams in the country offensively in Duke and Gonzaga. They missed the total by 27-points. Go figure it. Wisconsin is #1 in the country in points per possession at 1.22. Kentucky is #9 at 1.15. Last year in this tournament Kentucky beat Wisconsin 74-73 in a thriller. Badgers' big man Frank Kaminsky only had eight points and five rebounds in that game. Wisconsin shot 55.6 percent against Arizona scoring 85 points. But they also allowed the Wildcats to hit 55.8 percent and yield 78 points. The difference was beyond the arc. They outscored Arizona 36-6 from long distance. That certainly won't happen against Kentucky but their inside-out game figures to be fairly effective. The one thing I noticed about Kaminsky is he's somewhat soft defensively and really tries not to get in foul trouble. He's one of those guys that would rather give up the easy two in the paint because he knows he can match it or hit the 3-pointer on the other end. Wisconsin's defense though is vulnerable to transition points and I think Kentucky will get a boatload of fast break points. This should be one of the faster paced games for the Cats this season. Remember unlike Notre Dame, the Badgers don't rely as much on 3-point shooting although they are certainly accurate from beyond the arc. Their big guys can do damage in the paint as well as on the perimeter making them quite versatile. But I really expect Coach Calipari to instruct his team to pound it inside. This is easily the lowest total of the tournament for the Badgers despite the fact three of their games have soared 'OVER'. Wisconsin is the #1 scoring team among the final four remaining averaging over 80-points per game in the big dance. There should be very few wasted possessions in this game with both teams usually low in terms of turnovers. Kentucky is actually 4-0 'OVER' the last four times they have faced a Big 10 squad. Since the Big 10 tournament championship game against Michigan State, Wisconsin is 4-1 'OVER' with the only 'UNDER' against Oregon in a game that ended with 137 points scored and with both teams hitting 44 percent or less. Curiously both of these teams on the road this year have averaged 71-points per game. It's an 'OVER' for me in our 2nd game to complete the final four. I tend to lean Kentucky but I respect the revenge angle for the Badgers and will stay off the 'side' play.
Ending Football in Style:
Animal 4 1/2* 'OVER' in Super Bowl 49. 3* New England. 7-0 Super Bowls last 3 years!
Animal 3-0 Championship Sunday/74-47 ATS NFL streak since 9/15
Last 13 Football weekends: Animal 61-36 ATS in Foots
55-34 NFL (45-28 last 73) since 10/13; 68-43 last 111; 74-47 last 121 since 9/15.
Just a great time to receive Free Premium Service w/ Offshore Deposit & Referral.
3 Options below!
$300 deposit/referral=1 free week
$500 deposit/referral=2 free weeks
$1,000 deposit/referral=3 free weeks
$2,000 deposit/referral=4 free weeks
Make your deposit & use TheRealAnimal.com as your referral. Providing you don't have an existing referral, free Premium Service extended.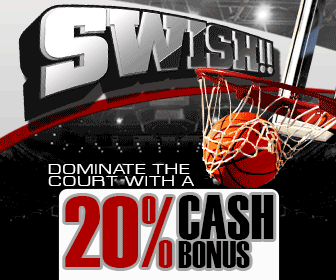 Remember guys you can receive up to a 4-week trial with an offshore deposit and referral. See below:
Offshore Sportsbook Directory/Free Premium Service:
Make your offshore sportsbook deposits from 5 legit houses below! Wagerweb, Sportsbettingonline, Betonline, GT Bets, and Bovada (all banner ads below). $2000 gets you 4 free weeks
Mark 'The Animal' has made it possible for every client to receive FREE PREMIUM SERVICE for a limited time when you make a deposit at a variety of offshore houses.
Make your deposit then email Mark at animalsports@msn.com with your account # (no password) and amount deposited. Providing you have no existing referral, you qualify for free premium service (once per season in foots and hoops)
$300 deposit/referral=1 free week
$500 deposit/referral=2 free weeks
$1,000 deposit/referral=3 free weeks
$2,000 deposit/referral=4 free weeks
Here are your options (click on banner):
Wagerweb.com
Sportsbettingonline.ag
Betonline.ag
GTBets.com
Bovada.lv