Tourney Game of Year hits w/ Michigan State
Saturday Elite 8 for $25; thru Monday for $74; thru Wednesday for $94; thru Friday for $129.
Animal 4-0 w/ Sweet 16 4* Majors (Mich State & Gonzaga)
Sunday Elite 8 begins by 2PM ET
10* Total Club misses 10* on Gonzaga 'OVER'. 6-minute scoreless stretch in 1st half the killer!
Analysis of 4* Kentucky on Thursday:
Here in Vegas I immediately went to the window when I heard West Virginia guard Daxter Miles Jr opened his pie-hole and said 'Kentucky don't play hard, when we're done with them, they'll be 36-1." Big mistake Kevin. West Virginia is #329 defensively in field goal percentage allowing 46.8 percent. A big part of the Mountaineer's success is their ball-hawking defense forcing turnovers and steals. That was easy to execute after Maryland lost their point guard, who actually is more like a shooting guard. I think Kentucky will exceed their average of turnovers tonight but it won't be dramatic. But another reason West Virginia has success is because they lead the nation in offensive rebounding at 16.5 per game. That will be TOTALLY NEGATED tonight with Kentucky having four players 6-10 or higher. Plus West VA will not be able to drive the lane and get open shots, yet another area that has pushed them into the sweet 16. If Kentucky handles the press, which I expect, it's scary to think how many points they could score tonight because they have decisive mismatches all over the floor. West VA is not big by any means in the paint. Plus now that we've reached the sweet 16 it means the numbers get cheaper for the Wildcats, who now have the ultimate prize within eyesight. The last thing Coach Huggins wanted is for one of his players to give Kentucky extra motivation. Keep in mind Baylor, who was upset by Georgia State scoring in the 50's in the first round, beat West Virginia THREE TIMES THIS YEAR by 18, 10, and 10 points scoring 87, 78, and 80 points. Kentucky is 0-2 ATS in this tournament favored by 34 ˝ and 16-points. This is a more manageable spread. I think this could get really ugly because West Virginia is getting way too much credit for beating a mid-American representative in Buffalo and Maryland playing with an injured point guard, playing out of his real position. The Mountaineers were average at best on the road this year. This team was 11-7 in the Big 12, a conference that lost three representatives the first Thursday of the Big Dance. They shot 41.2 percent (#282 in the country) for the year in a league that plays virtually no defense. I can't see them reaching 60-points tonight. They lost at Oklahoma and Iowa State by 19 and 20 points. Do you think Kentucky will be focused tonight defensively? So far their first two opponents have shot 28.8 and 31.7 percent. Cat scratch fever for me tonight despite my lack of success in Kentucky games so far this season.
Ending Football in Style:
Animal 4 1/2* 'OVER' in Super Bowl 49. 3* New England. 7-0 Super Bowls last 3 years!
Animal 3-0 Championship Sunday/74-47 ATS NFL streak since 9/15
Last 13 Football weekends: Animal 61-36 ATS in Foots
55-34 NFL (45-28 last 73) since 10/13; 68-43 last 111; 74-47 last 121 since 9/15.
Just a great time to receive Free Premium Service w/ Offshore Deposit & Referral.
8 Options below!
$300 deposit/referral=1 free week
$500 deposit/referral=2 free weeks
$1,000 deposit/referral=3 free weeks
$2,000 deposit/referral=4 free weeks
Make your deposit & use TheRealAnimal.com as your referral. Providing you don't have an existing referral, free Premium Service extended.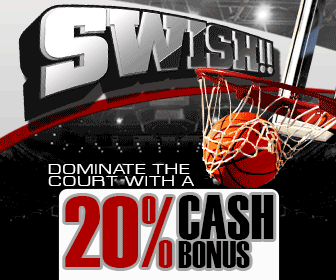 Remember guys you can receive up to a 4-week trial with an offshore deposit and referral. See below:
Offshore Sportsbook Directory/Free Premium Service:
Make your offshore sportsbook deposits from 5 legit houses below! Wagerweb, Sportsbettingonline, Betonline, GT Bets, and Bovada (all banner ads below). $2000 gets you 4 free weeks
Mark 'The Animal' has made it possible for every client to receive FREE PREMIUM SERVICE for a limited time when you make a deposit at a variety of offshore houses.
Make your deposit then email Mark at animalsports@msn.com with your account # (no password) and amount deposited. Providing you have no existing referral, you qualify for free premium service (once per season in foots and hoops)
$300 deposit/referral=1 free week
$500 deposit/referral=2 free weeks
$1,000 deposit/referral=3 free weeks
$2,000 deposit/referral=4 free weeks
Here are your options (click on banner):
Wagerweb.com
Sportsbettingonline.ag
Betonline.ag
GTBets.com
Bovada.lv