Rest of NCAA Hoops (70 days/10 weeks) for $799 starting Tuesday!
Buy Tuesday Hoops by 5PM ET for $25; $74 through Thursday; $94 through Saturday
1-1 Monday. Iowa State up 21 in 2nd half, wins by 3
15-5 last 7 days (14-4 college)/19-7 last 26 premium since Sunday 1/18
Animal 3-0 Championship Sunday/72-47 ATS NFL streak since 9/15
Analysis of 4* Notre Dame -10 1/2 and 4* Ohio State 'OVER' 131 Thursday:
Early on Virginia Tech gave the appearance of a decent defensive team but that was against feeble out-of-conference teams like Radford, Alabama A&M, The Citadel, VMI, and the Blue Hose of Presbyterian College, where my son got his undergrad. However in the last five games the Hokies have showed their true color going 0-5 and allowing 75-points per game. Four of those defeats were by double digits including the last two by 15 apiece and starting with a disturbing 31-point blowout destruction at West Virginia. Notre Dame is an excellent-shooting team hitting for 50 percent or better from the floor in eight of their last 11 games. But because theyíve dropped three straight ATS, I feel the Irish are at a discounted price tonight. Remember a few weeks ago this team won at Chapel Hill defeating UNC, blew out Florida State 83-63, and put up 94 in a 31-point win over Purdue on a neutral floor. This could get ugly especially since the Hokies are not at 100 percent. VT leading scorer Justin Gibbs has been downgraded to out because of a concussion. Gibbs averages 13.6 points per game. Meanwhile Joey Van Zegeren, the #3 scorer on the team, remains suspended since early January. Virginia Tech is #310 in the nation in rebounding. Notre Dame is #11 in the nation in scoring at 81.7 a game and the Hokies only have one active player on the roster averaging double-digits with Adam Smith at 12.9 points a contest. The Irish enter tonight at #2 in the country in field goal percentage at 52.8 on the season. Plus they are #33 in assists compared to Virginia Tech at #218 in the category. If Notre Dame plays any defense tonight (allowing just 62.6 on the season) they should improve their road record to 5-1 and blowout the Hokies.
This total in the Big 10 looked low to me tonight. Ohio State averages 80.5 points per game or #14 in the nation in the category plus the Buckeyes are #3 in field-goal percentage behind Notre Dame. They share the ball very well at #12 in the nation in assists. But on the road their defense is lackluster yielding 72.6 points per game. The last time these two teams met the final was 76-60 or 136 points. Northwestern has played ĎOVERí in three of four recently and defensively was torched for 81 against Wisconsin at home and 84 on the road at Michigan State. Plus earlier this year the Wildcats lost 80-67 at home to Central Michigan allowing the Chippewas to hit 58 percent from the floor. The Buckeyes already had a 6-0 ĎOVERí stretch this year and in four of those games eclipsed the 93-point barrier. We have six starters on the floor tonight that average double-digits! Northwestern can get sluggish offensively, evident by their 54-point showing last time out at Michigan, but feel they canít help but produce against lazy Buckeye defense, especially at home.
Analysis of 4* New England -6 1/2 on Sunday:
Last night I replayed both New England/Baltimore and Indianapolis/Denver from last weekend and came to several conclusions. The Colts were very fortunate because that wasnít even close to the Peyton Manning we are accustomed to seeing. He had virtually no zip on his passes and he was extremely inaccurate. Plus his passes floated and were hardly tight spirals. His receivers didnít help him with dropped passes but the bottom line is Manning didnít have the strength in his legs to really step into the football. But I really didnít think Indianapolis played all that well. The Colts had less than 300-yards of offense and Andrew Luck has not had good history against Coach Belichick plus the Indy defense has been smoked by Tom Brady and company in all three meetings. Luck has been picked off eight times, easily the most interceptions he has thrown against any opponent, in his three games versus New England. In the November 16 meeting the Pats went to Indy and enjoyed a 244-19 edge in rushing. You watched Tom Brady last week. His short passing game is lethal. The Colts have nobody that can stop Gronkowski. Iíve never seen Danny Amendola play better in a Patriot uniform than last week. Edelman is always underrated and LaFell gives them a deep threat. Plus I love Bradyís patience. He is willing to take the 5-10 yard throw all the time to set up the post pattern down the middle of the field. Bottom line: The Colts just arenít as good as they showed the last two weeks. Big deal: They beat underachieving Cincinnati without 58 percent of their touchdown receiving offense (Green and Gresham out) where the combo of Andy Dalton & Marvin Lewis never win in the playoffs, and then beat Denver because Manning wasnít healthy. Indianapolis in the regular-season was 0-4 versus division winners. Plus the Colts were #32 and DEAD LAST in Red Zone defense on the road allowing 80 percent touchdowns (20 of 25). Indy had the #27 rushing offense over the last eight games of the regular season. Herron has looked better as a receiving than a rusher. Plus this is the fourth road game in a five-week stretch for the Colts. Remember the Pats have the strongest home field advantage in the AFC winning 87 percent of the time in their last 56 games at Gillette Stadium. New England is 17-4 ATS at home when laying single-digits. Plus when facing an opponent above .500 on the road, the Pats are 8-1 ATS. I think the Pats will dominate the trenches on both sides of the ball. New England tends to be a dominating team. They have defeated the Colts in the Andrew Luck era all three times by margins of 22, 21, and 35 points scoring 42, 43, and 59-points. They won seven games this year by 22 or more points. Indianapolis is a much easier matchup for the Patriots than Baltimore. The Ravens have very physical and active receiver. Steve Smith gave Revis all he could handle. Torrey Smith and Owen Daniels are terrific targets for Joe Flacco. Say what you want about Flacco, but the bottom line is he had 10 playoff wins entering last weekend with a 14-0 ratio of touchdowns to picks in his previous five playoff games before throwing two picks last week against New England. We know Andrew Luck will throw it up for grabs. He threw two picks last week and 16 on the season plus as mentioned eight miscues in 12 quarters against Coach Belichick. I still think itís a process for the Colts. Two years ago they lost to Baltimore in the wild card round. Last year they rallied to beat KC 45-44 but then got smothered by the Pats 43-22 in the semifinals. I still believe they are a year away and I get the feeling Brady and Belichick are very hungry to get back to the Super Bowl. There were times last week I wasnít impressed with the New England defense, especially in the first half. But Baltimore is very talented in the trenches and knew they could win in Foxboro. The Colts do not have that confidence from what weíve seen in recent years. Brady was simply amazing rallying the troops down 14-points not once but twice. I donít expect the Pats to fall behind by that kind of margin on Sunday. Indy has allowed 27 TD passes and is #18 in the league in stopping the run. Itís like a buffet for Brady facing this soft defense. The Pats had a season-high 246 rushing yards and four TDís on the ground against Indy in November. Despite a 3-11 ATS record in their last 14 playoff games, Iím on New England.
2015 Hoop Packages NOW!
Hoop Package thru Final Four on April 6th for $895 (71 days)
Complete Hoop Package thru NBA playoffs in late June for $1349 (159 days)
Best Bets w/ 5* Baylor 'OVER' and 4 1/2* Oregon 'OVER' New Years Day
NFL now 43-28 last 71 NFL; 72-47 ATS since 9/15
Last 12 weekends: Animal 59-36 ATS in Foots
72-47 NFL Tear on Premium Service! 40-28 last 68!
Animal streaks:
53-34 NFL (43-28 last 71) since 10/13; 66-43 last 109; 72-47 last 119 since 9/15.
Animal hoping to pick up 2014 Football where Premium Service left off:
35-17 NFL 11/22-Super Bowl
28-17 NCAA 11/29-BCS Title Game
5* Monsters 15-9-1 in 2013
9-year Monster 5* NCAA record: 80-65
9-year Monster 5* NFL record: 85-58 (9-4-1 in 2013)
5* Monsters 15-9-1 in 2013
9-year Monster 5* NCAA record: 80-65
9-year Monster 5* NFL record: 85-58 (9-4-1 in 2013)
2013 NFL Preseason Sensational!
NFLX Service plays in RED finish an incredible 18-3 ATS
10* Totals Club hits with 10* Saints 'OVER'
Maingate Group 15* Saints. 9-3 NFLX 25*/15* plays
North Coast finishes 9-3 NFLX
Premium Football since November 24th:
NFL: 35-17-2
NCAA Football: 29-19
Total: 230-191-10 since 11/24. 214-180 the last 394 since Turkey Day
Just a great time to receive Free Premium Service w/ Offshore Deposit & Referral.
8 Options below!
$300 deposit/referral=1 free week
$500 deposit/referral=2 free weeks
$1,000 deposit/referral=3 free weeks
$2,000 deposit/referral=4 free weeks
Make your deposit & use TheRealAnimal.com as your referral. Providing you don't have an existing referral, free Premium Service extended.
95-71-5 Majors (4* or better)/32-17-3 Best Bets (5* or 4 1/2*)
Helluva way to put the wraps on Football!
Animal now 26-16-2 last 44 Football Majors rated 4* or higher since November 23rd going 11-3-1 in BEST BETS last 15
December to Remember in the NFL for 'The Animal'
25-10 overall NFL since December 1st
11-4 NFL Majors
31-16 NFL since 11/24 going 6-2 in Best Bets (5* and 4 1/2*) and 15-7 in Majors
Remember guys you can receive up to a 4-week trial with an offshore deposit and referral. See below: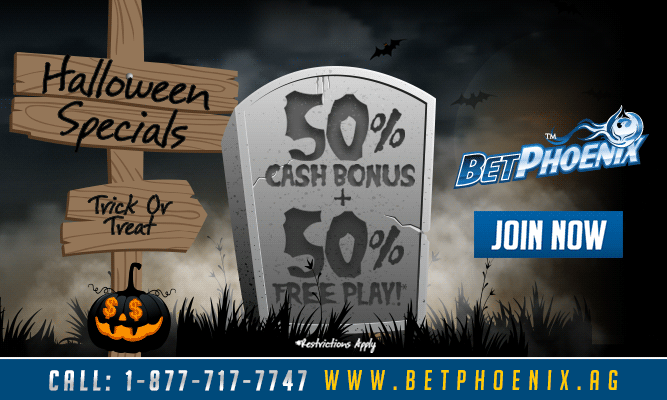 Offshore Sportsbook Directory/Free Premium Service:
Make your offshore sportsbook deposits from 5 legit houses below! Wagerweb, Sportsbettingonline, Betonline, GT Bets, and Bovada (all banner ads below). $2000 gets you 4 free weeks
Mark 'The Animal' has made it possible for every client to receive FREE PREMIUM SERVICE for a limited time when you make a deposit at a variety of offshore houses.
Make your deposit then email Mark at animalsports@msn.com with your account # (no password) and amount deposited. Providing you have no existing referral, you qualify for free premium service (once per season in foots and hoops)
$300 deposit/referral=1 free week
$500 deposit/referral=2 free weeks
$1,000 deposit/referral=3 free weeks
$2,000 deposit/referral=4 free weeks
Here are your options (click on banner):
Wagerweb.com
Sportsbettingonline.ag
Betonline.ag
GTBets.com
Bovada.lv